SmartMesh™: The Ultimate Winter Cover
Secure your swimming pool with a professional safety cover designed to protect your investment and your loved ones.  Pools, Patios and Porches offer several different types of safety covers by Merlin industries, including Merlin's patented Smart Mesh cover designed to block 100% of the sunlight and filtering down to 40 microns.  This cover has all the benefits of the solid cover and the standard mesh covers without all their drawbacks.
Not sure if your cover needs to be replaced? We recommend reading our Winter Safety Cover Replacement – simply scroll down.
Call us today to schedule a free measurement 301-698-1200 to provide you with the actual bottom line price, not just an over the phone rough estimate.
Save
Want to get swimming sooner? The patented SmartMesh cover features a high-tech weave that allows water to pass through while blocking sunlight and filtering debris to 40 microns. Without sunlight, algae can't grow, so you'll open your pool to cleaner water in the spring, maintain your pool with greater ease, spend less on chemicals and extend its life. It's the cutting edge in cover technology … the best choice you can make for your pool!
For customers looking to replace their old safety cover, we will measure and custom design a cover to match at least 80% of your existing anchors.  Even if your old anchors have been badly damaged, we can extract and replace them.
Click here for Merlin's website
Save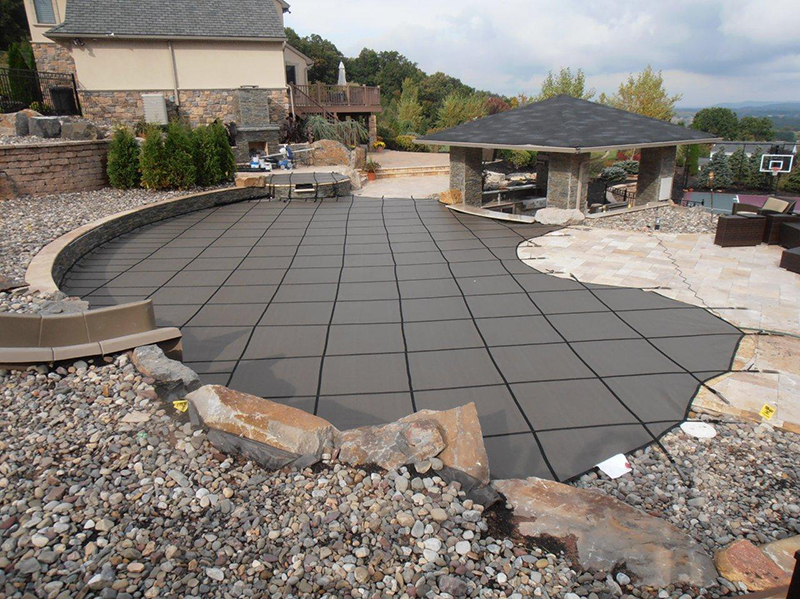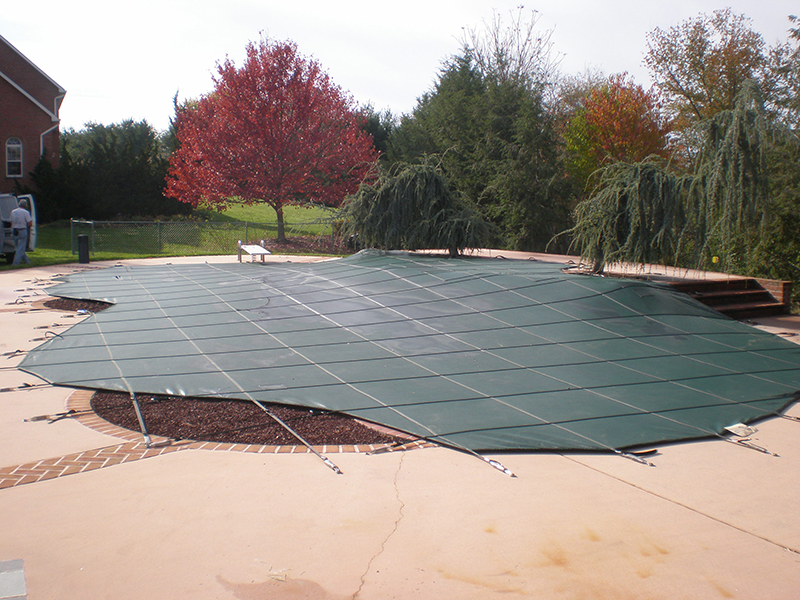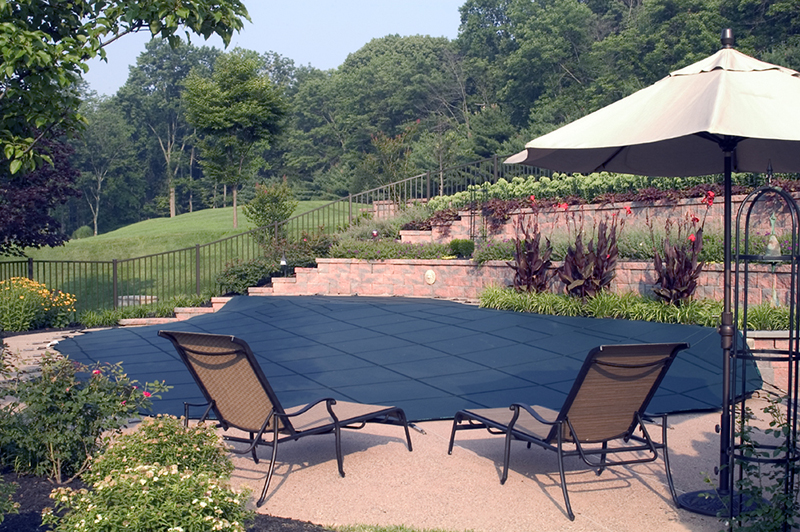 Winter Safety Cover Replacement
The BEST investment you can make for your pool is a good winter safety cover. That's right. The best investment is how good you close your pool and protect it over the winter. There is nothing worse than removing your winter cover in spring to find a pea soup, green pool and getting the season off to a bad start. The cleaner a pool opens, the less problems you'll have all season long. The cost of the cover will easily be recouped in savings on chemicals and the happiness you bring your family with an easy opening! PPP recommends Merlin's SmartMesh safety cover for inground pools. Four signs it's time to replace your safety cover:
Visible tears
Straps that have separated from the cover
You can see the water through the cover
Pool always opens to green water in the spring
Green flecks floating on surface after opening
What makes a good safety cover?
Safety covers should be of "second generation" materials that prevent sun from getting through, but still allow water to drain into the pool. These covers use more fabric so the weave is tighter. Measuring a pool for a perfect fit is a must as the covers are designed, by CAD drawings, to overhang the deck by 1 foot, and are fit around deck obstacles (waterfalls, ladders, steps, etc.). Covers that are oversized will rub against the concrete surface causing premature wear. When a cover is installed for the winter, all straps should be taught and retensioned. Loose strapping allows more debris to blow under the cover, come undone with heavy snow loads, and could eliminate safety these covers provide to children and/or animals. Winter covers are now available in a variety of colors. Choose blue, green, gray or tan to keep your backyard looking great even in the winter.
Maintenance Tips for Your Winter Safety Cover:
Keep it clean by brushing leaves and other debris off the cover throughout the winter months.
Double check tension on straps especially after heavy snow loads.
If you have tile, you should pump excess water from under the cover in late fall to avoid winter freeze conditions and damaged tile.
Patch any holes that may occur from flying branches or hungry critters. Mesh patches are available and should be applied top and bottom.